History of St. John Vianney Parish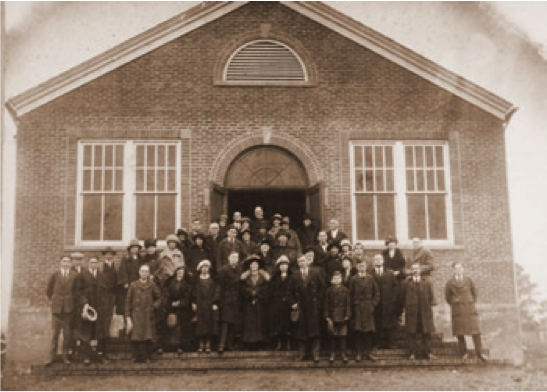 St. John Vianney Parish began in l9l4 when Mass was celebrated in a private home. Masses were moved in 1929 to a newly constructed church known as "St. Agnes Parish" which became a mission of St. Teresa Parish in Runnemede. In 1936 the church fell prey to fire and was destroyed. Construction of the present day church was completed in 1939 under the leadership of Fr. Joseph Fritz, the pastor of St. Teresa Parish. On July 13,.
1946, Bishop Eustace established St. Agnes Parish naming Father Martin D. McMahon as the first pastor. As of 1955 St. Agnes Parish was the only Catholic Church in Washington, Gloucester, and Deptford Townships. In February, 197I, St. Agnes Parish moved to its new home on Coles Road. Also in February 1971 Bishop Guilfoyle established the new parish of St. John Vianney. The first pastor, Fr. Walter Reilly, revitalized the parish under the patronage of St. John Vianney and had the present rectory built.
Father Reilly left in 1975 followed by Msgr. John B. Lubicky who retired in 1993. Pastor Msgr. James J. Rynne (1993 – 2004) over the years made numerous improvements to the church. Current pastor, Fr. Timothy E. Byerley had the Grotto built, renovated the church and rectory.